Settler of township lot: Lot 4, Conc. 11, McClintock Twp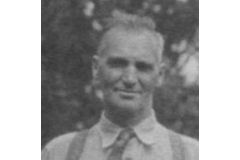 Land acquisition: Did not own land
Dates of residency: 1916 - 1923
1921 Census of Canada, Ontario / Victoria / McClintock / Page 5 / Family 37.
1930 United States Federal Census, New York / Niagara / Niagara Falls / Ward 14 / pg 66.
Interesting facts:
James Rennie immigrated to Canada in 1906, settling in Saskatoon, Saskatchewan. On the 1916 census, he is recorded as a teamster for an oil company. By 1917, when his second child was born, he was living in Ontario. He emigrated to the USA in 1922, living in Niagara Falls, New York, until his death.
Read Nunn / Rennie, Lot 4, Concession 11. Submitted by Alan James Rennie. Source: Facts and Fables of Oxtongue Lake, 2000 pg. 119-121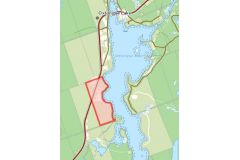 In 1912 he married May Nunn (daughter of Charles Nunn). Sometime between 1915 and 1917 James and May moved to Oxtongue where May's father was. While he lived at Oxtongue, James made his living working as a lumberjack in "the Park" during the winters. During the summers he was the fire ranger at Oxtongue. He also guided fishing and hunting trips in Algonquin Park. In 1923 Rennie was offered a job in the US; the log home he built and two acres, on which it sat, were sold by Charles Nunn to Ms. G. Armstrong for $750.
Link to Settlers of Algonquin Highlands family tree James Rennie 1885 - 1965 Wife: May Nunn, daughter of Charles Nunn
Photo: James Rennie, Charles Harlock, Charles Nunn, Carolyn White (Siegfried) - 1930's