Settler of township lots: Lot 13, Conc. 4, Guilford (Stanhope area)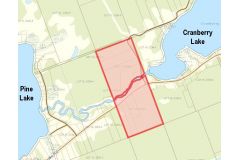 Location: Map point is the approximate location within this 100 acre lot on the river between Pine & Cranberry Lakes west of Cranberry Lake Road.
Land acquisition: 1920 from John Horsley. Ontario Land Parcel Register - Guilford (Image 228)
Other land: Lot 14, Conc. 4, Guilford -1890 from Hugh Barnum for $100
Dates of residency:
1901 Census of Canada,  Guilford, Harburn and Bruton, Peterborough (east/est), Ontario; Page: 1; Family No: 6. Son: Age 9
1916 Residence: Niagara Falls, Ontario. Bert was a guard on the bridges spanning the Niagara River.
1918 Residence: West Guilford. He returned home and worked as a lumberman, trapper and guide.
1921 Census of Canada, Guilford (Township), Victoria, Ontario; Page Number: 3.
1944 Death of Son Lyle Laverne Boice (1921–1944) In the field of action, Holland
Interesting facts: See Obituary below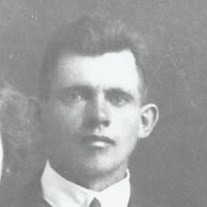 The favourite sport in Stanhope's early days was baseball. Each settlement boasted a nine, and no summer event, be it picnic, Dominion Day or the
Twelfth of July, was complete without a contest between the leading teams. The Maple Lake ball team, which travelled by wagon as far as Minden for gam
es, did most of their playing on a diamond in Melville's field. One of their renowned athletics was Wes Boice. Source: In Quest of Yesterday by Nila Reynolds. Published by The Provisional County of Haliburton, Minden, Ontario 1973 pg. 310
Son Lyle Laverne Boice (1921–1944) was killed on 26 Nov 1944 in the field of action, Holland.
Preceding landowner:
1865 The C .L. & C. Co from The Crown
1894 James William Irwin
1911 Cecil Howard Woodcock
1917 Fred R Barnum
1918 John Horsley
Succeeding landowner: 1940 Harry Horsley
Link to Settlers of Algonquin Highlands family tree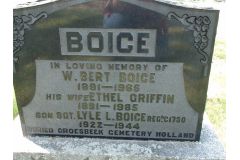 Wesley Ethelbert Boice, b. 8 May 1891, Stanhope, d. 9 Aug 1964, Haliburton (Age 73 years). Buried: Maple Lake Cemetery See obituary below.
Parents:
•  William James Boice, b. 29 Mar 1867, Ontario, d. 1937  (Age 69 years)
• Mary Ann Victoria Cooper, b. 24 May 1872, Stanhope, d. 1942, Stanhope, (Age 69 years) 
Ethel Griffin, b. 17 Jul 1891, Stanhope d. 2 Mar 1985, Haliburton Buried: Maple Lake Cemetery
Parents:
• Joseph Griffin, b. 10 Feb 1851, Uxbridge, d. 06 Apr 1935, Ontario,   (Age 84 years)
• Sarah Jane Horsley, b. 20 Jul 1861, Brighton, Ontario, d. 25 Feb 1921, Peterborough, (Age 59 years)
Children:
1. Muriel Irene Boice, b. 15 Aug 1917, Ontario,   d. 14 Oct 2008  (Age 91 years)
2. Lyle L Boice, b. 12 May 1922, Ontario, d. 1944  (Age 21 years)
Photo 1: Obituary of Wesley Ethelbert (Bert) Boice, son of William James Boice.  Ancestry. ca from Arthur7484 originally shared this on 16 Jan 2013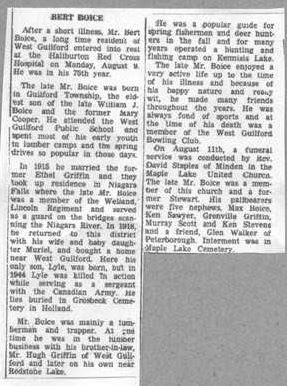 Photo 2: 2009_01092009tryouts0019. Source: Ancestry.ca PeggySawyerPouw originally shared this on 09 Sep 2010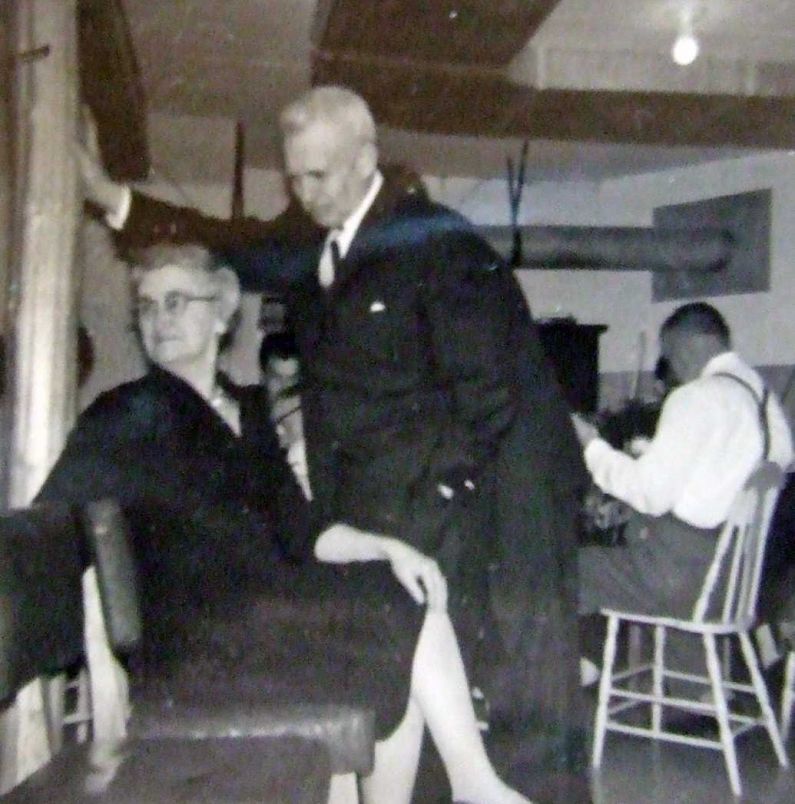 PjPhoto 3: Photo: Picnic at Hall's Lake around 1910. Source: Haliburton Echo, April 25, 1974