Settler of township lots: Lot 21, Conc. 3, Stanhope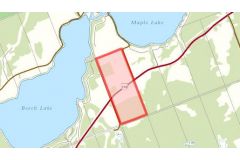 Location: Map point is the approximate location within this 100 acre lot on the east side of Redner Road bisected by Hwy 118.
Land acquisition: No record of ownership. 1863 patent to George A. Masson. Ontario Land Parcel Register - Stanhope (Image 376) who has no record of residency there.
Dates of residency: 
1864 Marriage to Eleanor Wessel (1845–1887) Lindsay
1870 Peterborough County Directory, Stanhope: Richard Roach
1871 Birth of Son George Thomas in Stanhope 
Interesting facts:
First landowner: 1863 George A. Masson from The Crown
Succeeding landowner:
1891 Richard Henry Dawson
1923 Wallace Henry & Stewart Dawson
1964 Lorne Joseph Dawson
Link to Settlers of Algonquin Highlands family tree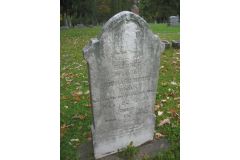 Richard Rork, b. 2 May 1838, Ireland d. 26 Jan 1910, Michigan (Age ~ 71 years). Buried: Oakwood Cemetery, Saginaw, Michigan, USA
Eleanor Wessels, b. Abt 1844, Lutterworth d. 15 Aug 1887, Michigan. Buried: Oakwood Cemetery, Saginaw, Michigan, USA
Children:
1. Henry Tetford Rork, b. Abt 1865, Ontario
2. William John Rork, b. Abt 1869, Ontario
3. George Thomas Rork, b. 05 Feb 1871, Stanhope, d. 26 Oct 1925, Michigan, (Age 54 years)