Settler of township lots: Part Lot 16, Conc.1, Stanhope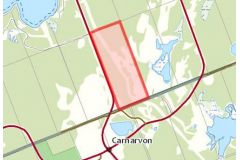 Location: Map point is the south west corner of this 100 acre lot in Carnarvon, just east of the Zion United Church & Cemetery property.
Land acquisition: In 1900 he purchased the S/W 3 acres of this lot from William Cowan for $30. This information is found in the Ontario Land Parcel Register Index - Stanhope Conc 1 (Image 211) and Instrument #328 in Volume 95, page 44 in the Land Registry Deeds Copy book.
Other Properties:
Lot 23, Conc. 2, Stanhope: 1926 from Municipality of Stanhope. Ontario Land Parcel Register - Stanhope (Image 159).
Lot 16, Conc.13, Minden: 1904 part from George Pearson Hart. Ontario Land Parcel Register - Minden (Image 370).
Lots 17 & 18, Conc. 13, Minden: 1900 Julia Fry (daughter) from James Higgenbottom; 1904 to William Russell. Ontario Land Parcel Register - Minden (Images 383 & 394).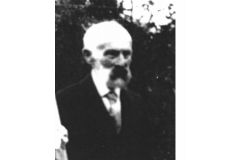 Dates of residency:
1901 Census of Canada, Stanhope: Richard & Mary E Fry with 3 children
1901 Stanhope Voters List: Richard Fry, blacksmith was listed at Pt Lot 16, Conc. 1
1903 Business Directory, Minden: Richard Fry, Carnarvon, Lot 17, Conc. 13
1903 Stanhope Voters List: Richard Fry, Blacksmith, pt Lot 16, Conc. 1
1911 Stanhope Post Office List: Fry, Richard, Carnarvon
1911 Census of Canada, Minden: This settler, wife Mary E and family at Lot 16, Conc. 13, Minden (Carnarvon at Hwy 35 and East Road.)
1918 Stanhope Business Directory: Fry, Richd, blacksmith, Carnarvon
1940 Death of Wife Mary Isabella Craig Boyd (1861–1940) Carnarvon
Interesting facts:
Blacksmithing was a trade with profound influence on a pioneer community economically dependent on agriculture and lumbering which in turn depended on oxen and horse power. How swiftly a team could be shod during harvest or the log haul or how fast equipment could be repaired before spring break up meant the difference between profit and loss. The Frys, Bert and Dick, were Devon men whose family boasted generations of smiths - both had exceptional talents. Dick had a blacksmith shop at Carnarvon while Bert worked for various logging companies. 
There are many stories about Dick Fry and one of the best concerns the spring a trapper friend burst into his shop but one jump ahead of the law begging Dick to conceal his fur pack. No trouble, Dick shoved it inside the barrel he kept for idle hours, turned it over and comfortably settled his considerable poundage over the evidence. Like a hen on her nest he still sat on it when the officers came to search the premises inside and out with negative results. It never did occur to them to look under Dick himself.
Source: Dream of Excellence by Nila Reynolds. Published by Haliburton Highlands Guild of Fine Arts and Haliburton School of Fine Arts. 1976 pg. 10
In his 1966 Collection of Sketches, "The Village Smithy", Clayton Rogers tells tales of Richard Fry's exploits. "The Village Smithy sign appeared above the door of the blacksmith shop at Carnarvon for many years. In the first instance 'Dick' as he was known by all and sundry, worked in the shop for H. P. Hart, merchant at Carnarvon, then owner of the shop. About the year 1906 he purchased stock and building from Mr. Hart and operated on his own until his death. While the shoeing of farmers' and lumbermen's' horses was the chief item of work, a good amount of repair work in both wood and steel was done. Dick was a great trader, many and varied were the bargains made at this shop. I quite well remember an advertisement he ran in the local paper setting forth the many implements and vehicles he had for sale. The advertisement closed with the clause, 'Terms cash or will trade for anything useful from a cradle to a tombstone'." Read the whole story.
The Haliburton Business Directory for 1918:
Carnarvon, Stanhope Tp - Fry, Richd, blacksmith
On his 1942 death registration, he is recorded as working as a blacksmith until 1939.
Read the Interview with Yvonne Penney, Richard's granddaughter.
Preceding landowner: Lot 16, Conc. 1, Stanhope
1872 Patent to John Fitzsimmonds
Succeeding landowner:
1911 & 1925 Wesley Harrison
1914 James Harrison
Link to Settlers of Algonquin Highlands family tree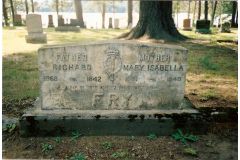 Richard Fry b.1869 - d. 27 Mar 1868, Wellington, England b. 25 Dec 1942, Haliburton. Buried: Twelve Mile Cemetery
Parents: Richard Fry (1837-1929) & Julia

Lotterlee

Saturley (1853-1930)
Mary Isabella "Minnie" Craig Boyd b. 1861 Ireland d. 29 Oct 1940, Carnarvon. Buried: Twelve Mile Cemetery
Children:
1. Eva Florence Fry, b. 26 Jan 1894, Ontario
2. Julia Fry, b. 14 Jul 1896, Ontario
3. Albert Kenneth Craig Fry, b. 26 Jun 1900, Ontario
Photo 1: Richard and Isabella Fry's three children - Eva, Julia and Ken. Source: photo---courtesy of Suzanne Roberts. johnmar131 originally shared this on 07 Feb 2015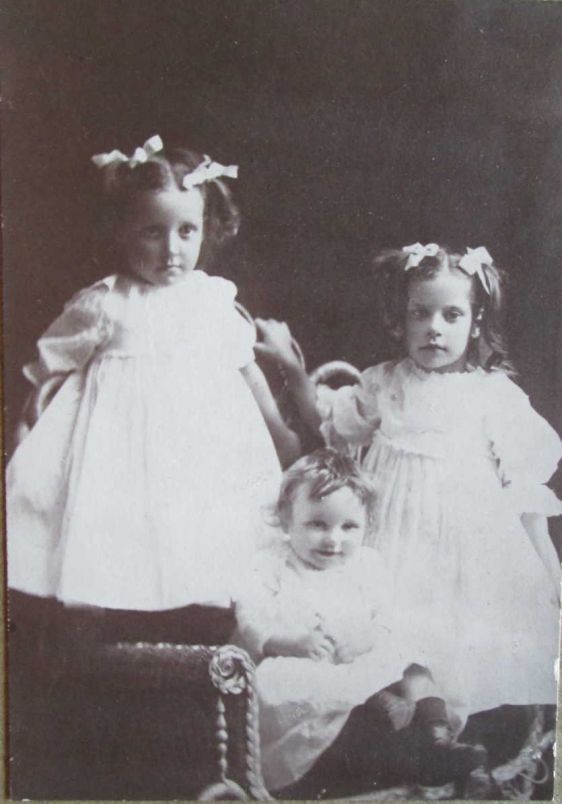 Photo 2: Isabella (Craig) Fry with her grand-son Craig Doran. Courtesy of Suzanne Roberts, Source: Ancestry.ca johnmar131 originally shared this on 07 Feb 2015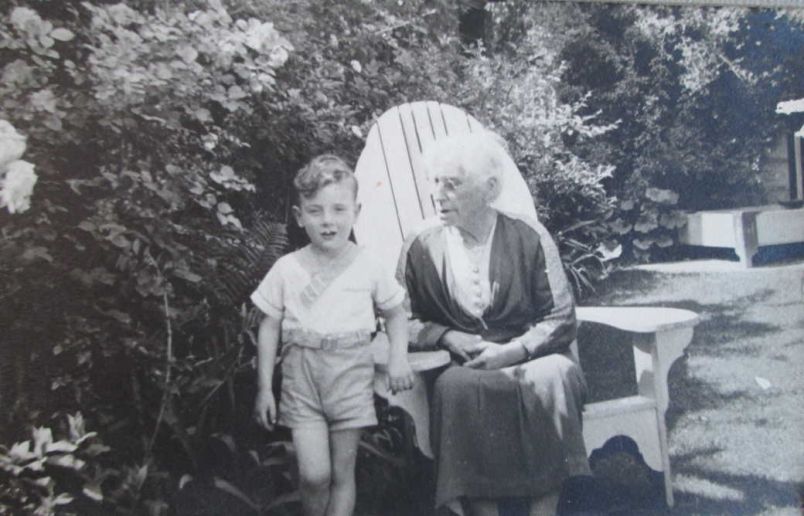 Photo 3: Back - Eva (Fry) Harrison and her mother Isabella Fry. Front Muriel (Fry) Bone and ?. Photo courtesy of Suzanne Roberts. Source: Ancestry.ca johnmar131 originally shared this on 07 Feb 2015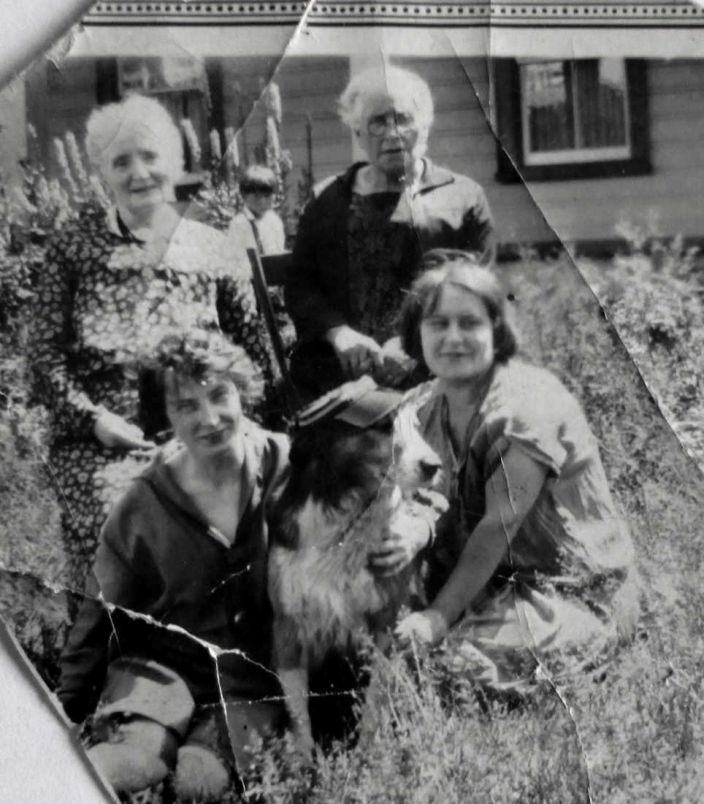 Photos 4 & 5: Left Richard Fry (1837-1929) father. Right: Julia Saturly (1853-1930) mother. Source: Ancestry. ca