Settler of township lots: North part Lot 32, Conc. 4, Stanhope
Location: Map point is the approximate location within this 113 acre lot which runs south of Hwy 118 east of Busy Road to the Guilford border
Land acquisition: 1942 from Durlen DeMill. Ontario Land Parcel Register - Stanhope (Image 514).
Other land: North part Lot 30, Conc. 3, Stanhope. 1944 from Edward Boyd. Ontario Land Parcel Register - Stanhope (Image 471)
Dates of residency: 1928 Stanhope Voters List: Roscoe Henderson, farmer at Lot 32, Conc. 5
Interesting facts:
John Roscoe Henderson, Spr. Veteran:
Enlisted: 20 Mar 1916, Haliburton
Occupation and residence: Bushman, Haliburton. Family residence on 1911 census - Lot 32, Conc. 4, Stanhope (mother Mary Elizabeth Morrison & second husband Durlin Redner)
Battalion: 109th Victoria & Haliburton Overseas Battalion, C.E.F.; 124th Battalion; 11th Battalion Royal Canadian Engineers
Notes on war service:
- The 109th sailed to England on the Olympic on 23 Jul 1916. He embarked for France with the 124th on 9 Mar 1917.
- While attached to the 11th Engineers, he was awarded the Military Medal for bravery in the field.
- He returned to Canada on 12 Jun 1919 and was discharged in Toronto on 16 Jun 1919. He stated his residence after discharge would be Maple Lake.
First landowner: 1887 James Napoleon Sawyer from The Crown
Succeeding landowner:
Link to Settlers of Algonquin Highlands family tree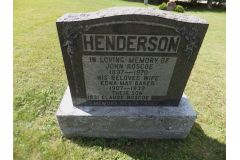 John Roscoe Henderson b. 15 Jun 1897, West Guilford d. 1970  (Age 72 years) Peterborough. Buried: Maple Lake Cemetery
Parents:
• William Henderson, b. Abt 1862, Toronto, d. 04 Nov 1899, Guilford, (Age ~ 37 years)
• Mary Elizabeth Morrison, b. 6 Mar 1864, Ontario, d. 4 Oct 1941, Stanhope, (Age 77 years)
Edna May Baker, b. 23 Sep 1907, Orillia, d. 1939  (Age 31 years). Buried: Maple Lake Cemetery
Photo 1: John Roscoe Henderson - Source: Tracey Pratt public Ancestry family tree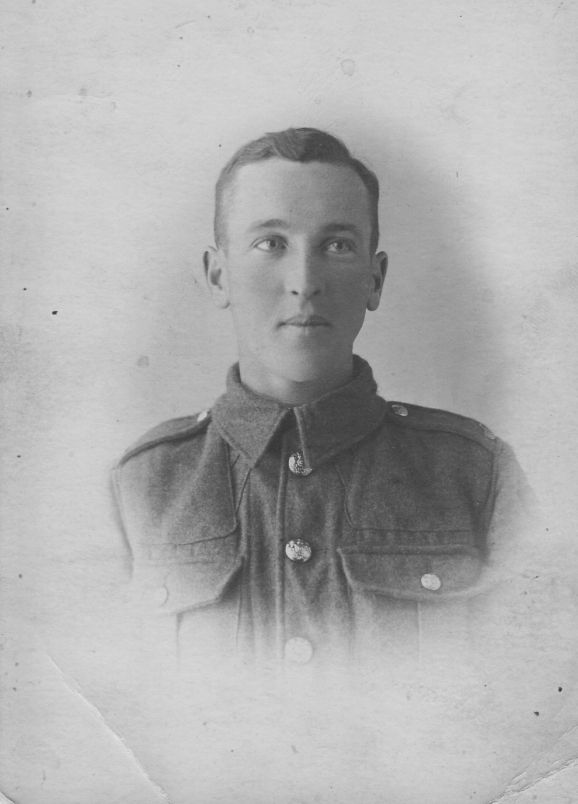 Photo 2: Elizabeth (Morrison) Henderson-Demille (John Roscoe's Mother) & Durlin Demille. Source: Ancestry.ca Tracey Pratt originally shared this on 10 Sep 2011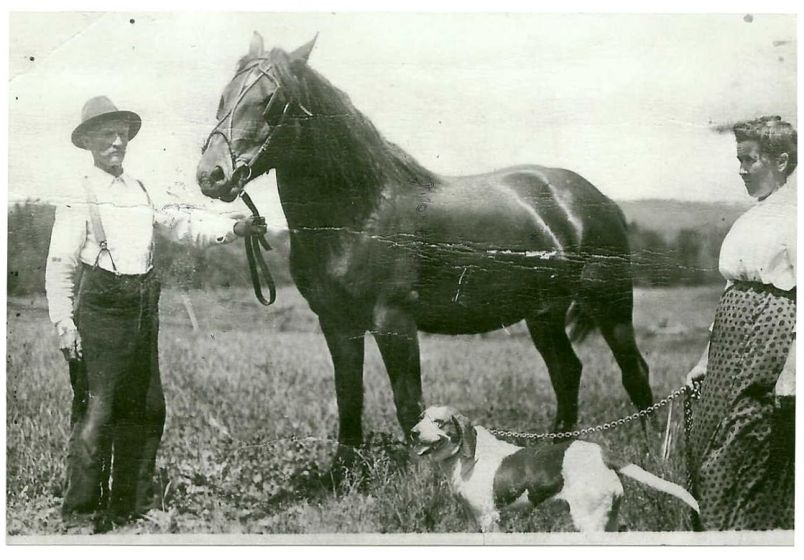 Photo 3: Bert Fry and Ross Henderson with some large lake trout. Source: Ancestry.ca johnmar131 originally shared this on 13 Jan 2013