Settler of township lots: Lot 19, Conc. 5, Stanhope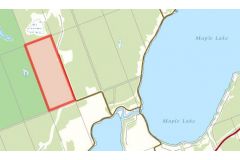 Location: Map point is the approximate location on this 100 acre lot running west from the north end of McPhail Road.
Land acquisition: 
1876 Lands Liable to Taxation: Township of Stanhope Patent Register - 100 acres to John Sinclair (not in AH Family Tree).
Illegible date Patent from The Crown. Ontario Land Parcel Register - Stanhope (Image 139).
Other land: Lot 20, Conc. 6, Stanhope - 1910 from Thomas Liddle; 1910 to Daniel Henry McPhail. Ontario Land Parcel Register - Stanhope (Image 106)
Dates of residency:
1903 Stanhope Voters List: Herbert Sisson, tenant, n pt Lots 18 & 19, Conc. 2
1911 Census of Canada, Stanhope: Herbert & Sarah Sisson at Lot 19, Conc. 5
1911 Stanhope Voters List: Herbert Sisson was listed at Lot 21, Conc. 6 and Lot 19, Conc. 5
1911 Stanhope Post Office List: Herb Sisson, Maple Lake Lot 21, Conc. 6
1918 Stanhope Post Office List: Herbt Sisson, Maple Lake
1928 Stanhope Voters List
Other residents:
Henry Sisson received patents at the Lots 15 & 16, Conc. 6.

Robert H. Gibson


- 1899 Stanhope Directory: Carnarvon
- 1901 Census of Canada
- 1901 Stanhope Voters List as Farmer
Interesting facts:
Preceding landowner: The Crown
Succeeding landowner: 1915 William Ferguson for $150
Link to Settlers of Algonquin Highlands family tree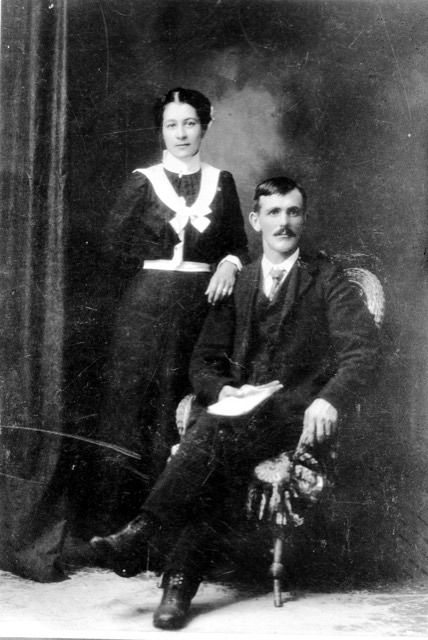 Photo: John Herbiert Sisson & Sarah Catherine Rachel McPhail