Settler of township lots: Lots 23 & 24, Conc. 9, Stanhope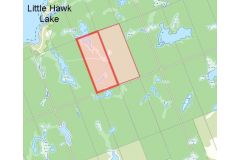 Location: Map point is the approximate location within the 100 acre Lot 23, Conc. 9 south of Little Hawk Lake and north of Barry Line Road.
Land acquisition: 
Lot 23, Conc. 9, Stanhope - 187? Lands Liable to Taxation: Township of Stanhope Patent Register - 101 acres to John ? Billing.
Lot 24, Conc. 9, Stanhope - 187? Lands Liable to Taxation: Township of Stanhope Patent Register - 101 acres to George E Bate.
1876 Patent from The Crown. Ontario Land Parcel Register - Stanhope (Images 23 & 24).
Dates of residency:
1881 Census of Canada, Stanhope: John H, farmer & Charity Billing, both lots
1883 Stanhope Voters List: John Billing II, owner, Lots 23 & 24, Conc. 9
1893 Stanhope Directory: Carnarvon Lot 24, Conc. 9
1899 Stanhope Directory: Lot 24, Conc. 9
1890 Stanhope Voters List: John H Billing, owner, Lot 23, Conc. 7 & Lot 24, Conc. 9
1891 Stanhope Voters List: both of these lots
1901 Census of Canada, Stanhope: John Billing with niece Charlotte Cooper
1901 Stanhope Voters List: both of these lots
1903 Business Directory, Stanhope: John Billing, Winston, Lot 24, Conc. 9
1903 Stanhope Voters List: John H Billings, farmer, Lots 23 & 24, Conc. 9
1911 Stanhope Voters List: both of these lots
1911 Census of Canada, Stanhope: John H Billings & Charlotte Cooper, his niece at Lot 23, Conc. 9
1911 Stanhope Post Office List: John Billings, Maple Lake at Lot 23, Conc. 9
1918 Stanhope Post Office List: J H Billing, Maple Lake Lot 23, Conc. 9
1923 Death: Lot 23 & 24, Conc. 9, Stanhope. Occupation: Mason - stone & brickwork
Interesting facts: 
The son of a Somersetshire builder, William Billlings, John H. Billings was born at Ivy Cottage, Blagdon Hill, near Taunton, in 1838. As the eldest son of a large family, he had little time for a formal education but by the time he was 11 years old, young Billings had completed to the satisfaction of his master, a stone wall which is still standing. When he was able, John Billings supplemented his education by attending night classes. So strong was his determination to improve that, after walking 6 miles to work and 6 miles back, he thought nothing of an additional 5 miles to school. While employed on the construction of a suspension bridge in Bristol, England, he contracted the malarial fever that was to cast a shadow over the remainder of his life.
To the northwest of Cameron Lake, a small settlement of 8 or 10 families had formed around Third and Fourth Lakees; James Melville [Crown Lands agent to Stanhope township] suggested that Billing file in the same vicinity on Lot 24, Concession 9, about a mile from Hawk Lake. As soon as the spring weather allowed, he made his way to the land and with the help of some local lads, cleared a field south of the hill which he had chosen as the site for his first cabin. When it was replaced by a two-storey four-roomed log house with milk room and wood shed attached, the cabin became a stable for Dick, who had accompanied the family from Toronto and became the second horse to appear in that part of Stanhope.
The new land, although rough, proved a happy choice. Its height above sea level and bracing air improved the health of both Mr. and Mrs. Billings. The pockets of fertile soul cleared for planting bore excellent crops, and the frost which plagued the lower farms came late to Blagdon Hill. For John and Charity Billings, the years that followed were full ones - building the new barn accommodating 12 cattle, securing markets for their increasing agricultural surplus, and making plans for their third and final hime of native stone.
Many families abandoned the struggle at Third and Fourth Lakes and moved away. Lack of neighbours did not stampede the Billings into joining the exodus. So great had been the improvement in the health of both that their permanent home, building since 189?, was nearly completed. Unlike most country homes with cellars for storage, Mr. Billings set his home upon the bed rock and hollowed out a beehive shaped cistern behind it to store water.
With his house was completed and his farm in running order, John Billings was ready to practise his trade elsewhere. In the years that followed he built houses in Haliburton for Messrs Potts and Pengelley, a home for James Cooper at Hall's Lake, the George Hewitt house opposite St. Stephen's and the Steve Sisson house near Carnarvon, all of stone. His brick work included the Tom Jones house where the Maple Lake post office used to be kept, the Clair Sisson home and the Will Taylor house on the north road at Beech Lake.
His crowning achievement however, was St. Peter's Anglican Church at Maple Lake which, taking into consideration the number of marriages it has hallowed, might be called the "Brides Church." Although John Billings did not erect St. Stephen's church at Boshkung, those familiar with his style feel that he designed the structure. It is a fact that the was hired to do the work but a previous contract in Haliburton kept him from starting as early as the building committee desired. Impatient to begin, they put in the footings without Mr. Billing's supervision. When he arrived on the scene he took one look at the work already completed and stated flatly: "Either tear them out or get another mason. I'll never build on another man's foundation!" When the committee refused, Mr. Billings packed up his equipment and drove home.
Source: In Quest of Yesterday by Nila Reynolds. Published by The Provisional County of Haliburton, Minden, Ontario 1973 pgs. 317 - 325
Most homes from this era have been destroyed or renovated, however, the home of John and Charity Billing, from Blagdon Hill and Bishop's Wood, (respectively) in Somerset, England, remains intact; The couple settled in the area in 1875 and began building their home on the high ground between Maple and Halls Lakes in 1880, and completed construction in 1885.. They named their home after John's home town in England. John was a master mason by trade and his other, more famous and accessible project, St. Peter's Church at the west end of Maple Lake remains as a testament to his skill. Source: Maple, Beech and Cameron Lakes Area Property Owners' Association.http://mbclakes.ca/our-lakes/lake-history
Driven northward by ill health which threatened his wife Charity's life, Billing took up land on an isolated height of land and built his first log home. Later he replaced it with a handsome stone house whose every fixture was fashioned by his own hand. Source: Echoes of the Past, compiled and written by Ed H. Devitt & Nila Reynolds p. 29
Charity Billing is buried at Blagdon Hill because a snow storm prevented the journey to St. Peter's churchyard. Years before his own demise, he built his coffin and make all funeral arrangements. Billing himself was buried beside his wife in a stone tomb at Blagdon Hill. Source: Stanhope 125th Anniversary 1866-1991, supplement to The Times, Minden, 1991 (written by Carol Moffatt).
Preceding landowner: The Crown
Succeeding landowner:
1950 Charlotte Candace Cooper - see notes in register
1955 Bruce Napier Simpson
Link to Settlers of Algonquin Highlands family tree
Photo 1: Blagdon Hill from Stanhope Heritage Discovery Museum photo collection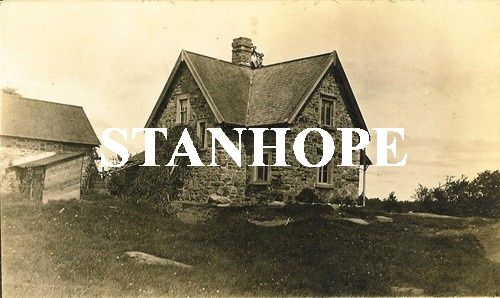 Photo 2: St Peter's Anglican Church History.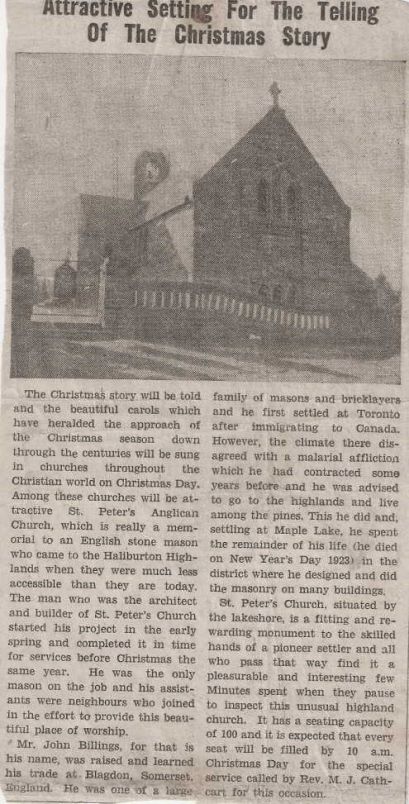 Photo 3: John Billing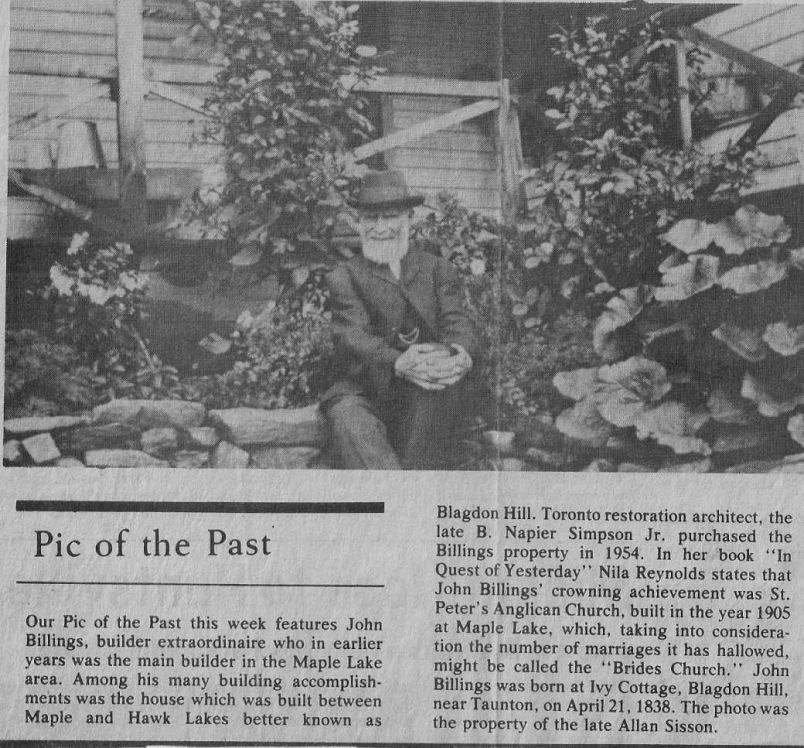 Photo 4: John Henry Billling - application for land under the Free Grants and Homestead Act.