Settler of township lots: Lot 1, Conc. 12, Minden (Stanhope area)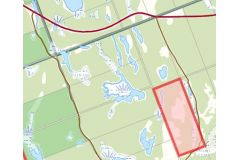 Location: Map point is the approximate location within this 100 acre lot on the west side of Queens Line Road one lot south of Hwy 118.
Land acquisition: 1927 fromJohn Albert Walker, his father; 1945 Swan to Wilfred Ackerblade. Ontario Land Parcel Register - Minden (Image 2).
Dates of residency: 
1911 Census of Canada, Stanhope: son at Lot 2, Conc. 1 
Interesting facts: aka Freddie E Walker
Ontario Birth Registrations, Reg# 503102-10. Delayed registration by Freddie Walker of Minden in 1973. Given names on birth registration are Freddie Earnest.
Preceding landowner:
1874 James Fee
1878 George Robert Ross
1904 Robert Bruce Ross, his son
Succeeding landowner:
1945 Swan Ackerblade
1949 Wilfred Ackerblade to Ethelbert Harrison in trust for his son Holly Harrison
Link to Settlers of Algonquin Highlands family tree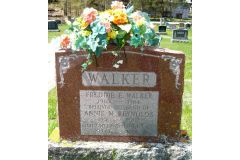 Freddie Earnest Walker, b. 4 Mar 1910, Minden, d. 10 Nov 1984  (Age 74 years). Buried: Minden Village Cemetery
Parents:
• John Albert "Jack" Walker, b. May 1873, Ontario, d. 11 Apr 1948  (Age ~ 74 years)
• Rebecca Ross, b. Jul 1883, Ontario
Annie Margaret Reynolds b. 1916, Anson & Hindon, d, 2002, Lindsay. Buried: Minden Village Cemetery