Settler of township lots: Lot 6, Conc. 6, Stanhope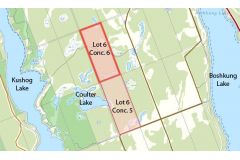 Location: Map point is the approximate location within this 100 acre lot west of Buckslide Rd, north of Coulter Lake.
Land acquisition:
1861 Lands Liable to Taxation: Township of Stanhope Patent Register - 100 acres to John Thomas;  1876 registered to Charles Edward Thomas.
1876 Patent from The Crown. Ontario Land Parcel Register - Stanhope (Image 17) 
Other properties: Lot 6, Conc. 5, Stanhope: 1889 from father John Thomas; sold to William J. Moore in 1891. Ontario Land Parcel Register - Stanhope (Image 60).
Dates of residency: 
1881 Census of Canada
1883 Stanhope Voters List: Charles Thomas, owner, Lot 6, Conc. 6. Mentioned in In Quest of Yesterday by Nila Reynolds. Published by The Provisional County of Haliburton, Minden, Ontario 1973 pg. 312
1890 Stanhope Voters List: Chas. Taylor, no location
1891 Census of Canada: Charles & Jane with 5 children, Stanhope
1911 Census of Canada: Lot 30, Conc. A, Lutterworth
1919 Death: Snowdon
Interesting facts:
Daughter Amy Thomas was born at Kushog Lake in 1884. The following are excerpts from "Amy's Memoirs", as received from Michele Ferbeek by Gareth Kellett and Dave Bulford in 2004 for the perusal of the Haliburton Highlands Genealogy Group.
"My paternal grandfather, John Dorsey, was born in slavery. He married Catherine Ann Thomas, a freed woman, after she bore a cild whose father was her Master. She was an octaroon. Her mulatto mother, also a slave was a child of the owner.
After John and Catherine Ann were married he adopted her name to avoid detection in his escape from slavery. Together they made their way via the Underground Railway to Brantford, Ontario, Canada. They located in the township of Stanhope, Haliburton County. John & Catherine had fie children of their own: George, Charles Edward, Rebeckah Ann, John and Eurith Jane, plus her master's child, Mary Margaret Alice. They owned quite a large homestead where they spent the rest of their days.
My father, Charles Edward Thomas, lived on this homestead for a number of years. He finally sold out and moved near Minden, locating at Lindsay. John in Detroit and Rebecah Ann in Battle Creek. Eurith Jane passed away at the age of twenty one with influenza at Toronto, Ontario. Aunty's name was Martha Ann Rebeckah.
The former owner of Catherine Ann Thomas made several fruitless attempts to steal her and her child.
My maternal grandparents, Henry Pearl and Mary Patterson Pearl were from Green County, Pennsylvania. Their ancestry was Pennsylvania Dutch, Irish, Cherokee Indian, German and Negro. Later they located in Ypsilanti and Ann Arbor, finally settling in Haliburton County, near Minden. They were never in slavery. My mother Eliza Jane (Pearl) Thomas was their only child, but they adopted a child Elmira Simms, who was about Mother's age. Grandfather was a soldier in the Civil War, was wounded in the arm, received an honourable discharge and a pension. He passed away at the age of 84 at the home of his grandaughter, Mrs. May (Collingwood) Kellett."
See also excerpt from This Far By Faith, below.
Preceding landowner: The Crown 
Succeeding landowner:
1887 Joseph Griffin for $200
1887 Thomas Griffin for $600
In 1898, this lot was seized for tax arrears of $38.83, by the Warden and the Treasurer of the County and "sold" to the Township of Stanhope in 1899. This information is found in  Instrument #334 in Volume 95, page 53 - 54 in the Land Registry Deeds Copy book.
1902 Joseph Hewitt from Township of Stanhope for $12.
Link to Settlers of Algonquin Highlands family tree
Charles Edward Thomas, b. 10 Mar 1854, Brantford, d. 14 Jan 1919, Snowdon, (Age 64 years) COD: Paralysis for 6 weeks
Eliza Jane Pearl, b. 7 Apr 1862, Pennsylvania,  d. 16 Feb 1909, Lutterworth, (Age 46 years)
Parents:
• John Dorsey Thomas, b. 1829, USA
• Catherine Ann Thomas, b. 1828, Maryland,d. 17 May 1878, Stanhope, (Age 50 years)
Children:
1. George Edward Thomas, b. 27 Dec 1879, Brantford
2. Laura May Thomas, b. 5 Jan 1882, Stanhope
3. Amy Thomas, b. 30 Mar 1884, Stanhope
4. Agness Violette Thomas  b. 21 Apr 1886, Stanhope
5. Charles Wentworth Thomas, b. 31 Jul 1888, Stanhope
6. Mary Jane Thomas, b. 15 Jun 1891, Snowdon
7. Bertha Matilda Thomas  b. 10 Mar 1894, Snowdon
8. Jessie Ann Thomas, b. 2 Feb 1898, Lutterworth d. 4 May 1917, Minden, (Age 19 years)
9. Ames Sylvester Thomas, b. 20 Mar 1900, Lutterworth, d. 18 Nov 1971, British Columbia,  (Age 71 years)
10. John Henry Thomas, b. 27 Jun 1902, Lutterworth, d. 5 Nov 1973, British Columbia (Age 71 years)
Photo 1: Charles Edward Thomas and son. Source: Ancestry.ca kimthomas505 originally shared this on 28 Apr 2014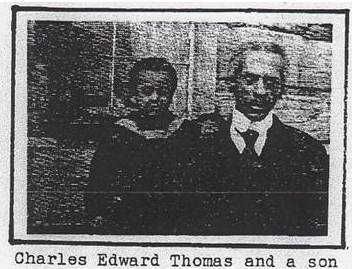 Photo 2: Excerpt from This Far By Faith. Source: Ancestry.ca edited by Judith Weisenfeld and Richard Newman (Princeton University) African American Studies. kimthomas505 originally shared this on 27 Dec 2013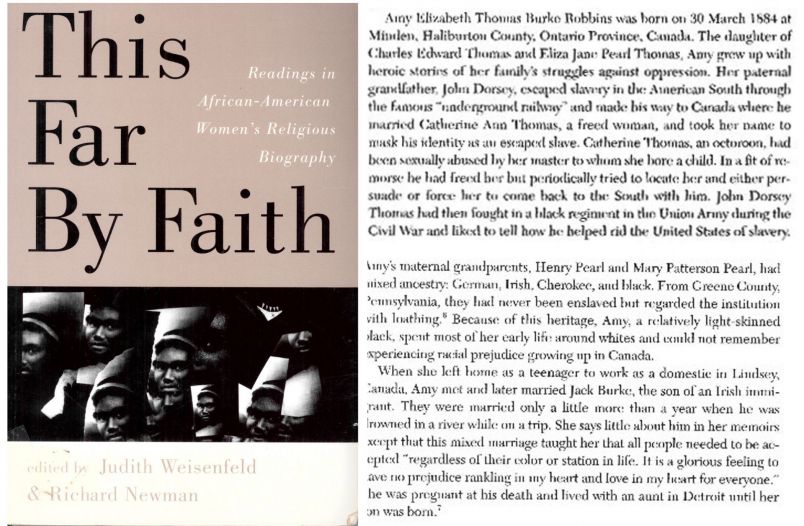 Photo 3: Left: Eliza Jane (Pearl) Thomas early 1900s. Photo 4: Right: Miss Pearl 1880s. Source: Ancestry.ca kimthomas505 originally shared this on 28 Apr 2014