Geographic location: Lot 10, Conc. 9, Stanhope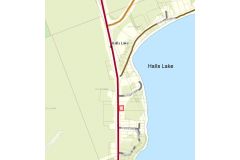 Current address: 17518 35 Hwy (now Marion's Chip Shop)
Date range:
Interesting facts:
In 1962 Hall's Lake had a store  but it was much different from the present one and most of the other buildings pictured are gone now. Source: Haliburton, Memories of Past Years, by Michael Barnes. Published by Haliburton Forest & Wildlife Reserve Press, 2003 p. 84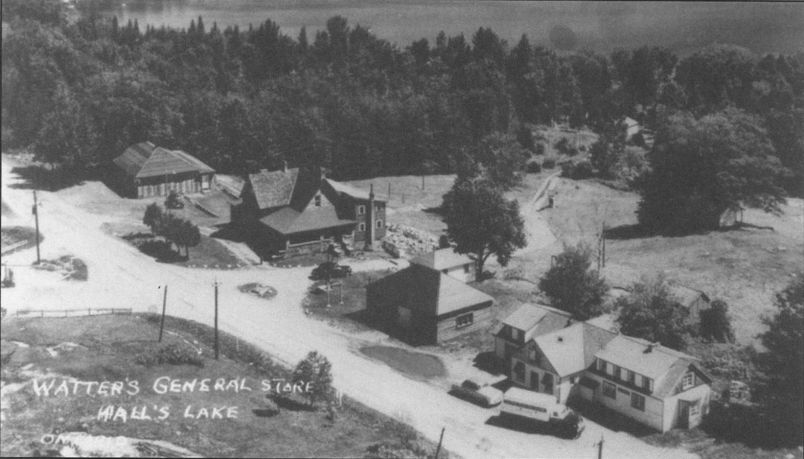 Doreen & Leonard Stinson ran it as Stinson's Store 
There was also a dance hall at Halls Lake.
From From the Chamber by Bob Stinson, The Times, Jan. 10, 1979. New Owners at Stinson's Store:
Arthur and May Jones have just purchased Stinson's Store on highway 35 at Hall's Lake. They intend to maintain the traditional homey atmosphere that the store has become famous for and even the name will remain unchanged for the time being. The Coffee Shop is open daily and we do suggest you drop in for a coffee and make yourself known to your new neighbours. Doreen Stinson tells us that she will be retaining her cottage on Hall's Lake so she does not intend to become a stranger to the area.
Public access: No
Current use: Private
Doreen Stinson Obituary: