Geographic location: Lot 10, Conc. 7, Stanhope
Current address: Cherokee Trail running east from Hwy 35 north of Boshkung Lake Road
Date range: Lot purchased by Douglas Adamson in 1944 from Ronald J Curry
Interesting facts:
Built by Douglas Willard Adamson. April 23, 1914 - January 20, 2007; Doug's daughter Diane married Donnie Booth (Minden Marine).
Adamson also had cottages on the other side of Halls Lake which he rented.
Later owned in 1969 by Ev and Neil Griffin (Northland Marine)
From The Hollows at Big Hawk Lake, Written by John Hollows and edited by Claudia Hollows and Joan Hamilton. Hawk and Halls Lakes Property Owners Association website:
During the clearing period we stayed frequently at Cherokee Lodge at Buttermilk Falls and my dad was enthralled with the log buildings. In 1952 he contracted Doug Adamson, owner of Cherokee Lodge, to build a log cottage for him.
From Recollections From Summers at Halls Lake, Written by Bob Mills. Hawk and Halls Lakes Property Owners Association website:
Family documents show my grandfather purchased this land for $.50 / ft. in 1931 just at the beginning of the Depression years. He also had the opportunity to purchase the entire 1000 foot strip of land on the north side of Buttermilk Falls on what later became the Cherokee Lodge property for $.25 / ft., but turned it down as it did not fit with his plans.
Doug Adamson owned Cherokee Lodge just across the small bay from our cottage and as a youngster I was fascinated by his almost daily flights in the yellow canvas covered Aeronca Super Cub. Many early mornings he would head off with a canoe strapped to one of the floats. In my mind this was exciting beyond belief and probably what eventually sparked my initiative many years later to earn my pilots license. Doug would often bring back a stringer of small mouth bass from some 'secret' location and his guests would then enjoy some fresh fish for breakfast.
Public access: Yes
Photo 1: Doug and Iris Adamson holding a brochure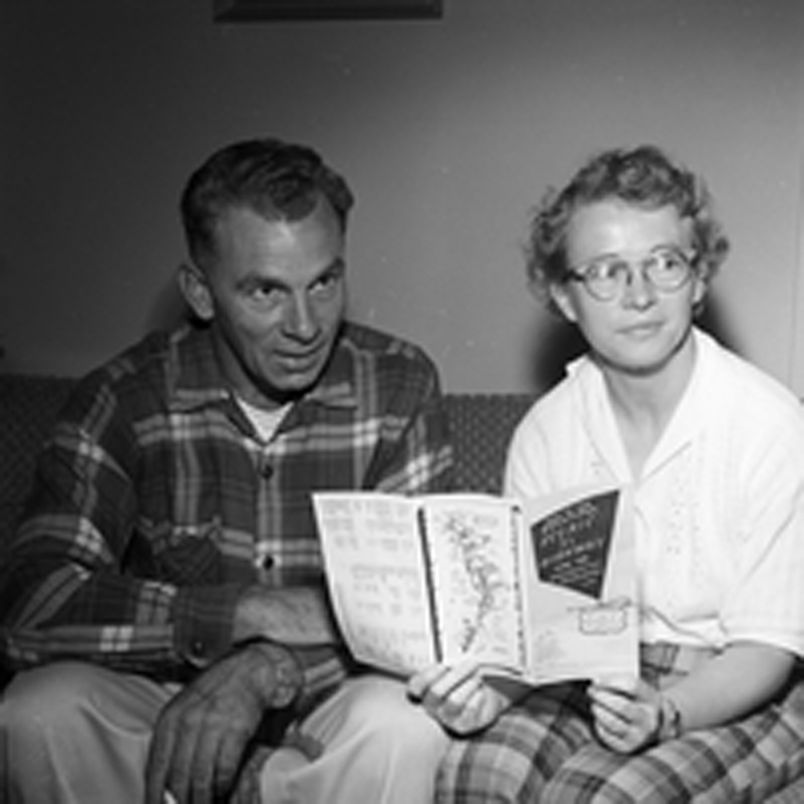 Photo 2: Cherokee Lodge Brochure Side 1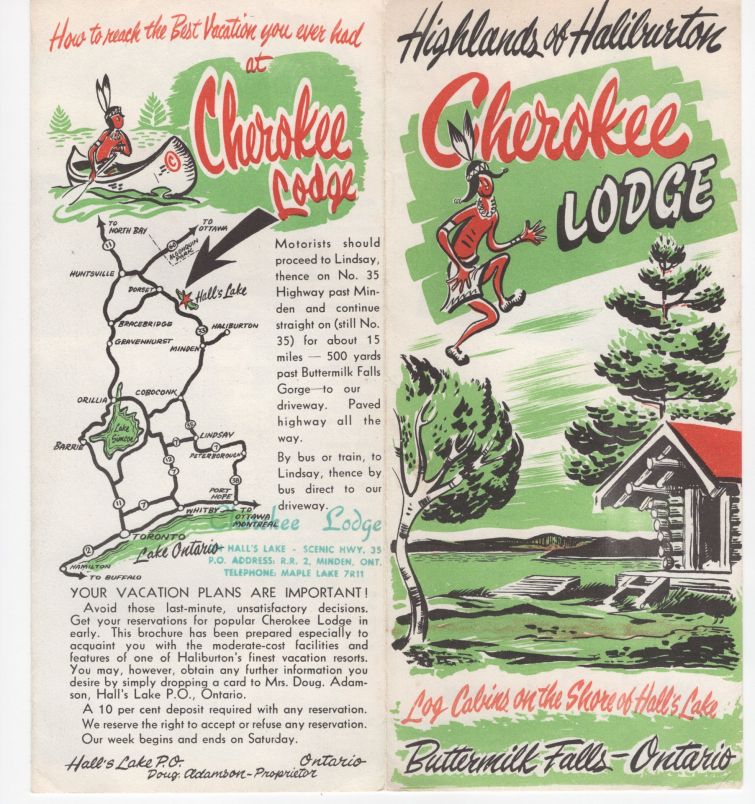 Photo 2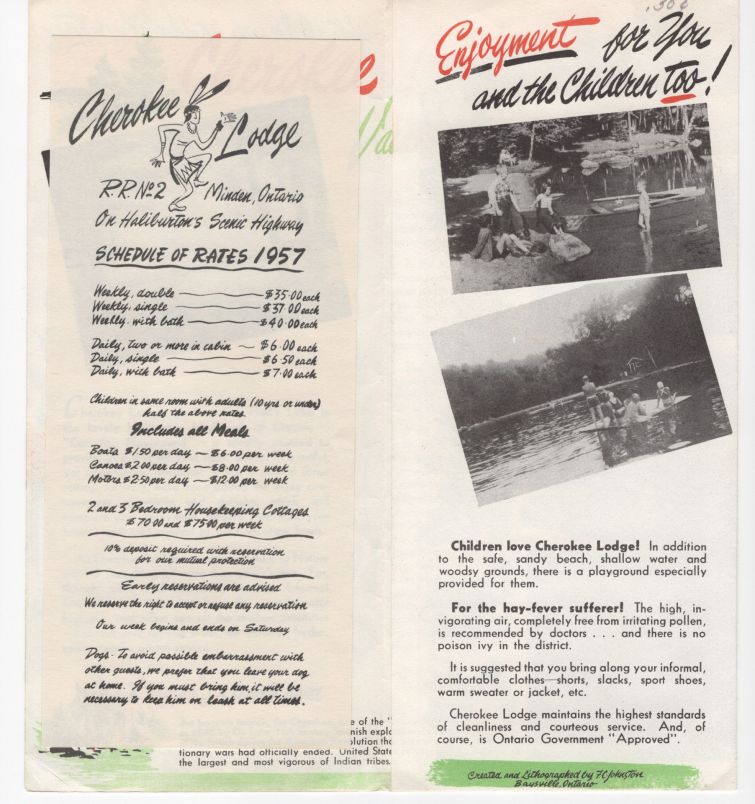 : Cherokee Lodge Brochure Side 2

Cherokee Marina Inc. 1986 & 1992