Geographic location: Lot 2, Conc. 10, Stanhope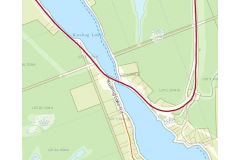 Current address: Hwy 35 crossing Kushog Lake.
Date range: 1934 to present
Interesting facts:
This small narrows created many problems for travellers in days gone by, but continued bridge repair kept the 'traffic' moving. The first wooden bridge at Ox Narrows was burned in 1934 by a fisherman's smudge fire. It was later replaced by a steel bridge. Echoes of the Past, compiled and written by Ed H. Devitt & Nila Reynolds p 65
Ox Narrows was named after two oxen that walked into the narrows from a winter road and drowned. The bridge was a winter project under the United Farmers Organization government of Ernie Drury in the early twenties. Joe Blairs. mill was moved to the back of the Hewitt farm in the early winter and Joe Beatty's gang took timber from surrounding lots to the mill, where Blairs used steam power to saw timber for the bridge. The men boarded at Hewitt's and horses hauled everything from the woods to the mill and then up Kushog to the narrows. This was not a relief system but a work project that was done during the coldest months of the year. 
Brian Hough records that the original steel bridge at Ox Narrows provided a challenge to navigation at high water. Often the passengers in a boat would need to scrunch down close to the floorboards and literally pull the boat through using the iron supports as handholds. Later in the season the would  jump off the highest part of the structure or the old bridge into deep water, then climb up the rocks to the highway to try again.
Photo 1: Original Wooden Bridge at Ox Narrows 1930s. Source: John J. Hewitt and Tom Prentice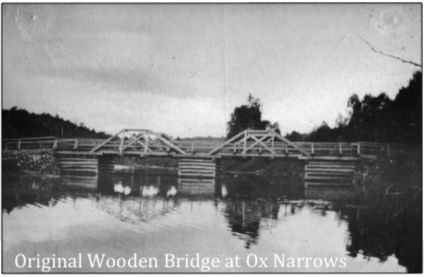 Photo 2: Ox Narrows Bridge in the 1950s - first steel bridge; note cabin at bottom (called the Honeymoon Cabin, part of Ox Narrows Lodge). Source: John J. Hewitt and Tom Prentice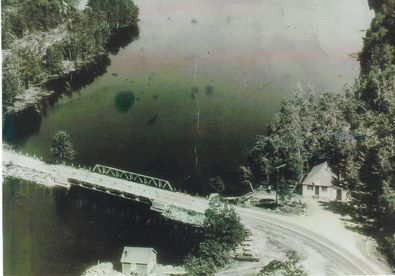 Photo 3e: Steel Bridge 1956 Source: Carol Moffatt's Postcard Collection